About Pelletier Home Builders
Pelletier Home Builders is a privately owned first generation family business that built its first home in 1987. Both of the Owners have hands on experience in virtually all of the building trades, making them unquestionably qualified to manage your new home project.
Our Home Building Team:
The Pelletier Home Builders team possesses extensive general construction knowledge, but each also has "specialized skills" that provide its customers with a wide range of capabilities, knowledge and experience rarely seen under one roof…
Joe is a licensed certified building contractor and real estate sales person in Florida. He is a graduate of Penn State University in State College Pa.
Joe has extensive experience in all aspects of construction and specializes in everything associated with the construction of your new home. Joe is committed to professionally managing the construction of your home with care from start to finish.
Feel free to contact Joe for any questions at [email protected] or cell 941-525-8221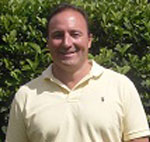 Chris is a licensed real estate broker in the State of Florida and has vast knowledge in all aspects of construction, property values and marketing of new home construction. As a licensed broker he understands the skills that are necessary to help agents and clients work through the process of buying and selling real estate. He is a graduate of Springfield College in Springfield Massachusetts. Chris is responsible for all Sales and Marketing For Pelletier Home Builders. Chris markets and sells all of Pelletier Home Builders new homes available through the MLS system and this web site.
Feel free to contact Chris for any questions at [email protected] or cell 941-400-7730.